Blog
Filapanel Announces API Release: Streamlined Laravel Project Generation Now Automated!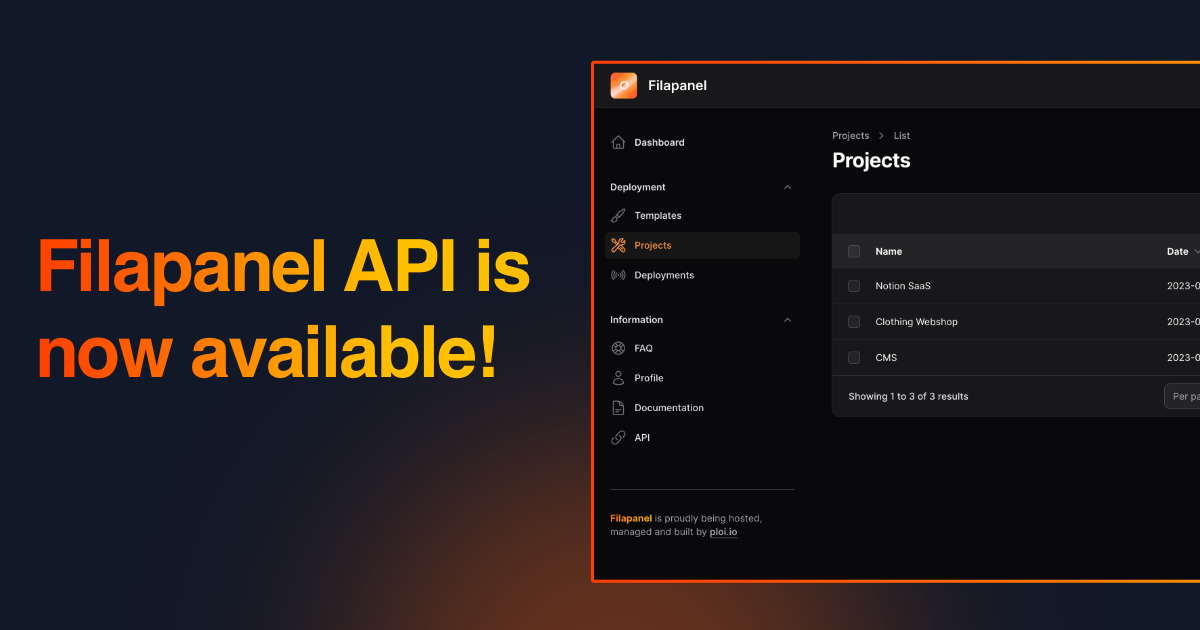 In a groundbreaking move for Laravel developers, Filapanel has just unveiled its much-anticipated API, opening doors to a host of automation opportunities. This powerful tool underscores Filapanel's commitment to making Laravel project generation seamless and code-free.
Key Features of the Filapanel API:
List Projects: Keep track with an organized list of all your projects.

Single Project Access: Retrieve detailed information about any individual project.

Project Creation: Initiate a new Laravel project effortlessly.

Project Build: Trigger the build process for any project.

Project Download: Grab your ready-to-use Laravel project with integrated Filament admin panel.
No more manual hassles! With this latest update, developers can not only generate Laravel projects with the integrated Filament admin panel but also leverage the power of automation to manage their projects more efficiently.
Keep an eye out for tutorials, community feedback, and integration guides in the coming weeks. Filapanel is paving the way for a smarter, more integrated future for Laravel development.